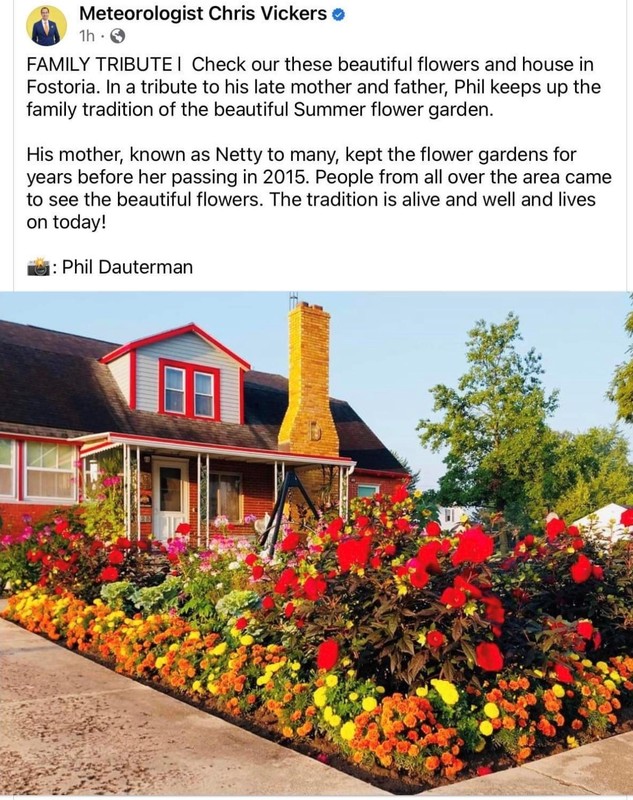 If you drive down Park Ave. to or from school, you have undoubtedly seen this beautiful garden. This is the garden of FCS custodian Phil Dauterman.
Phil, a custodian at FJSHS, works hard to keep teachers' rooms clean and ready for the next day and is always willing to help fellow staff members whenever possible. He is a team player and a great person.
Phil's home was recently shared on Facebook by Meteorologist Chris Vickers and as part of the morning show "Good Day" on Channel 11 news. Phil was happy to have his home featured by Channel 11 because it brings positivity to the community of Fostoria. He agrees that anything we can do to shed positive light on Fostoria is a good thing.
Thanks, Phil, for making sure our schools and community look great!