Due to the weather forecast, Fostoria City Schools will be on a two (2) hour delay tomorrow morning, Wednesday, January 25th. Two-hour delay for Fostoria Schools tomorrow morning. Stay safe.
If your student is interested in doing CCP next year, don't forget the deadline to register for this important meeting is Friday, Jan. 27th.
Tonight Game 1000! Our 12-1 Girls Basketball team faces Hopewell JV & Varsity starting at 5:30 p.m. The girls taped a message with Scanner Media to invite you all out to support them. #strongertogether
https://www.youtube.com/watch?v=gN4am-vyRCw
FCS students and staff members came together Monday morning for Martin Luther King Jr. Day to participate in community service, listen to guest speaker, FHS alumni, Lynn Tucker-Roberts, and enjoy pizza for lunch.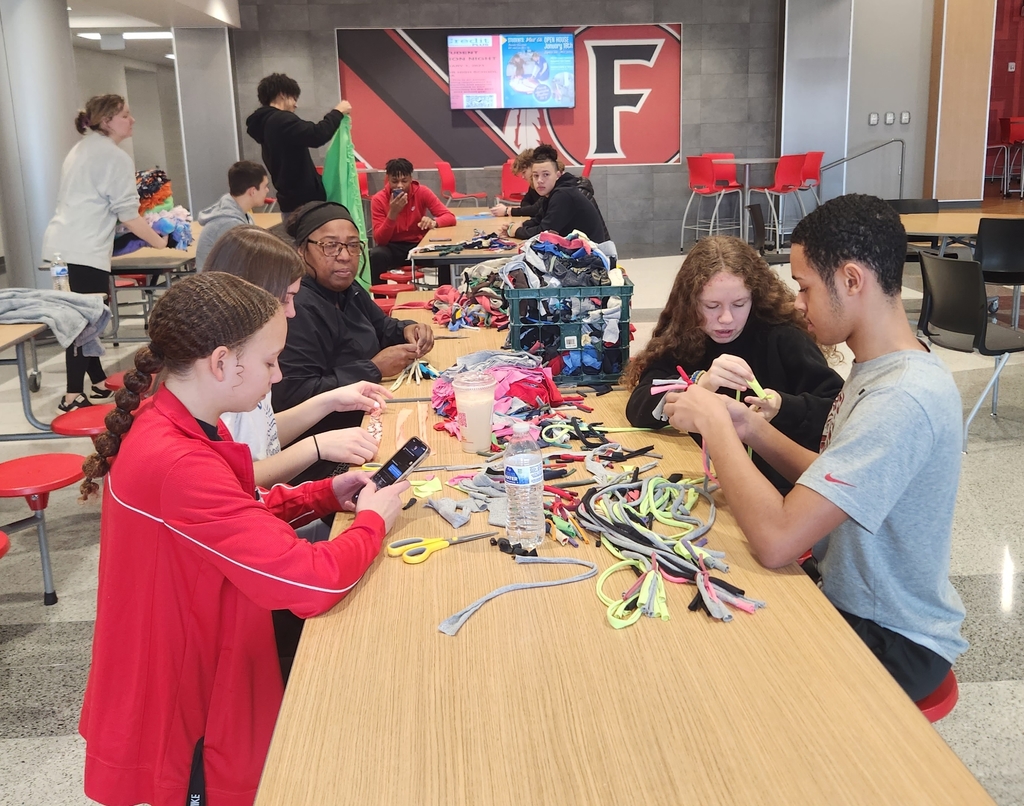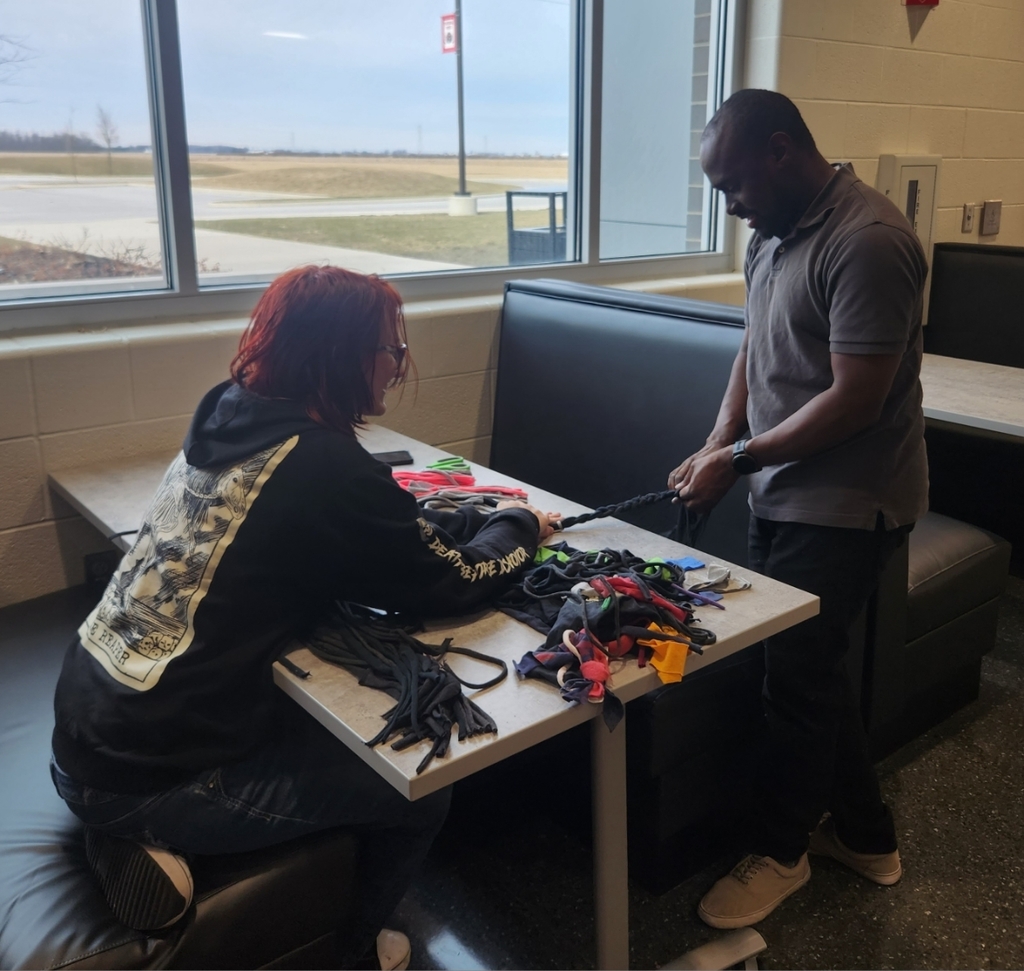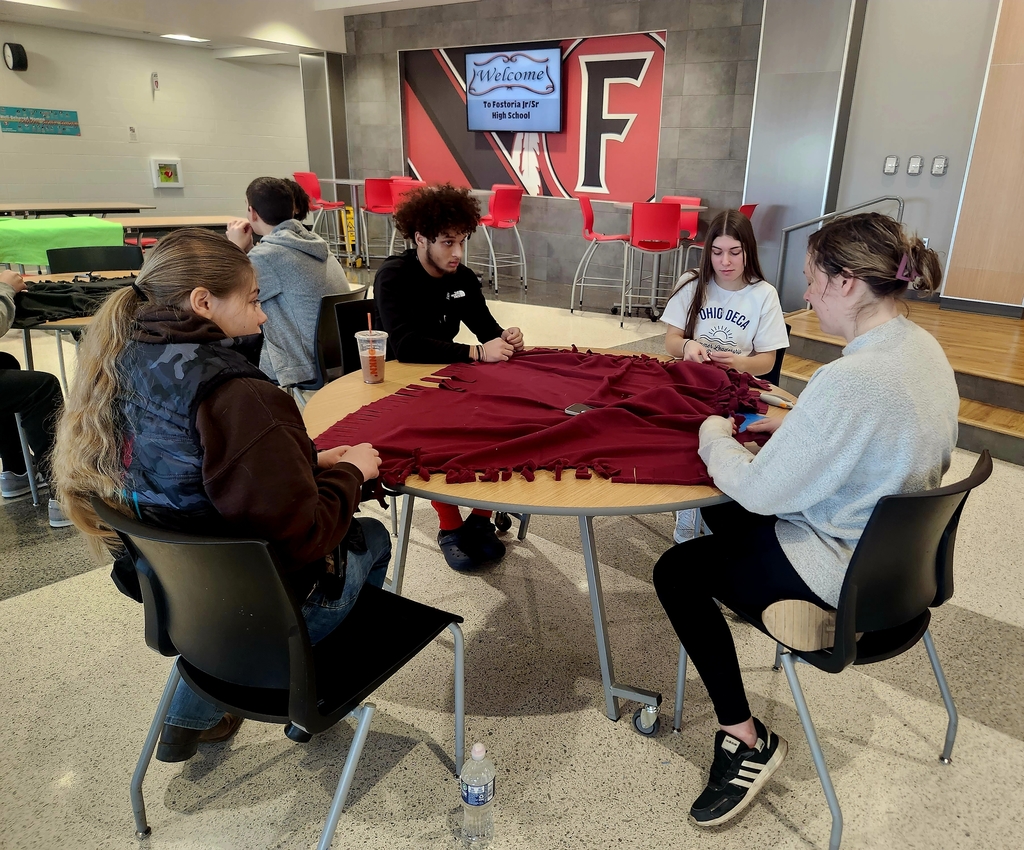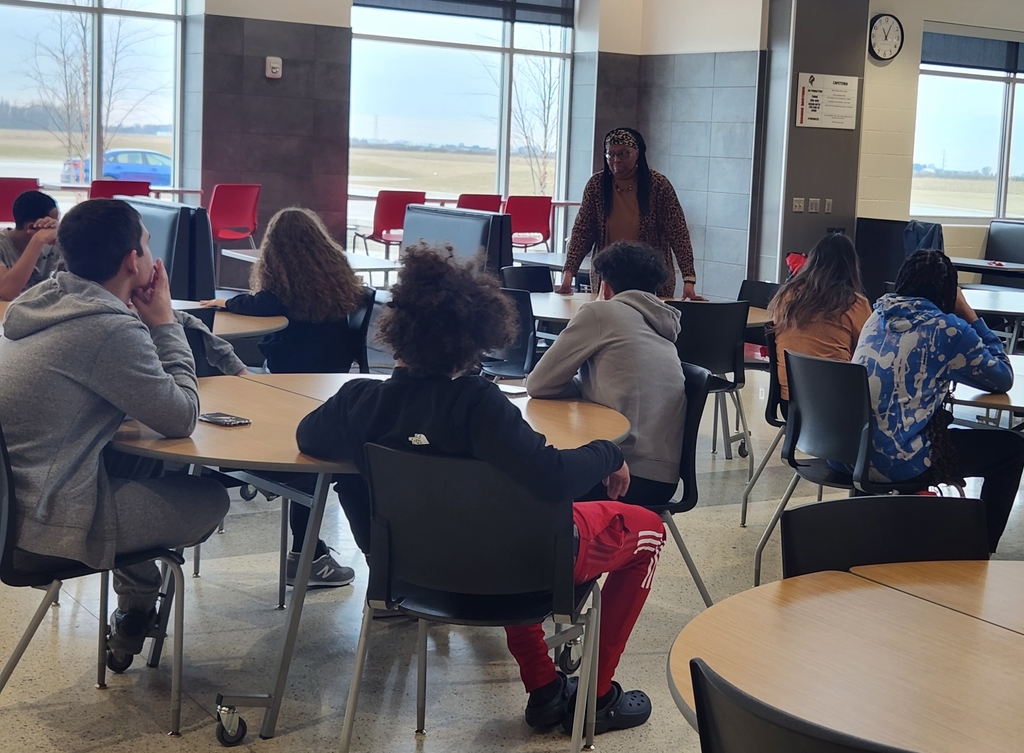 Don't forget, the open house for Vanguard and Sentinel is tomorrow!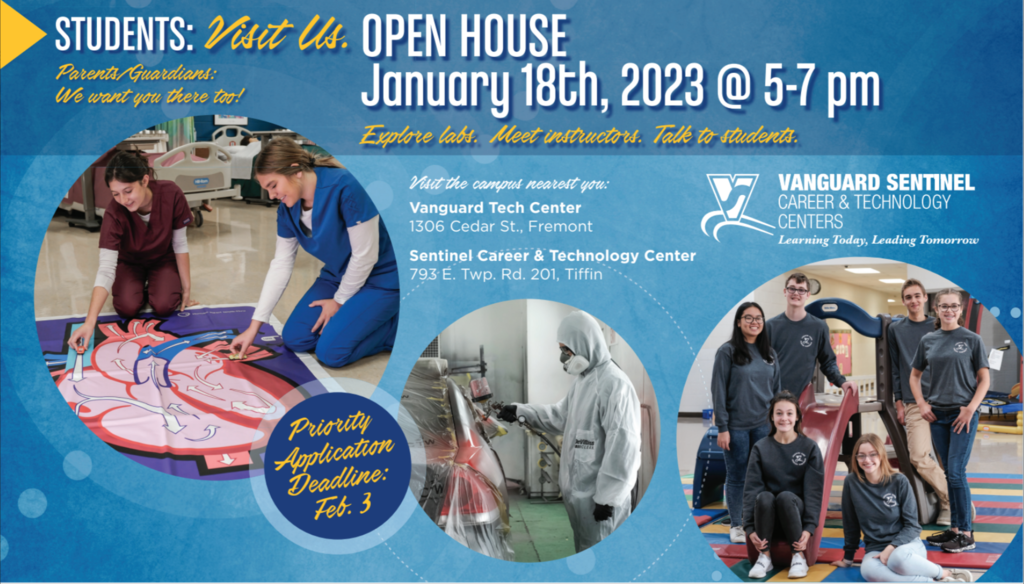 Please support our baseball team and help Coach Bowser get a haircut!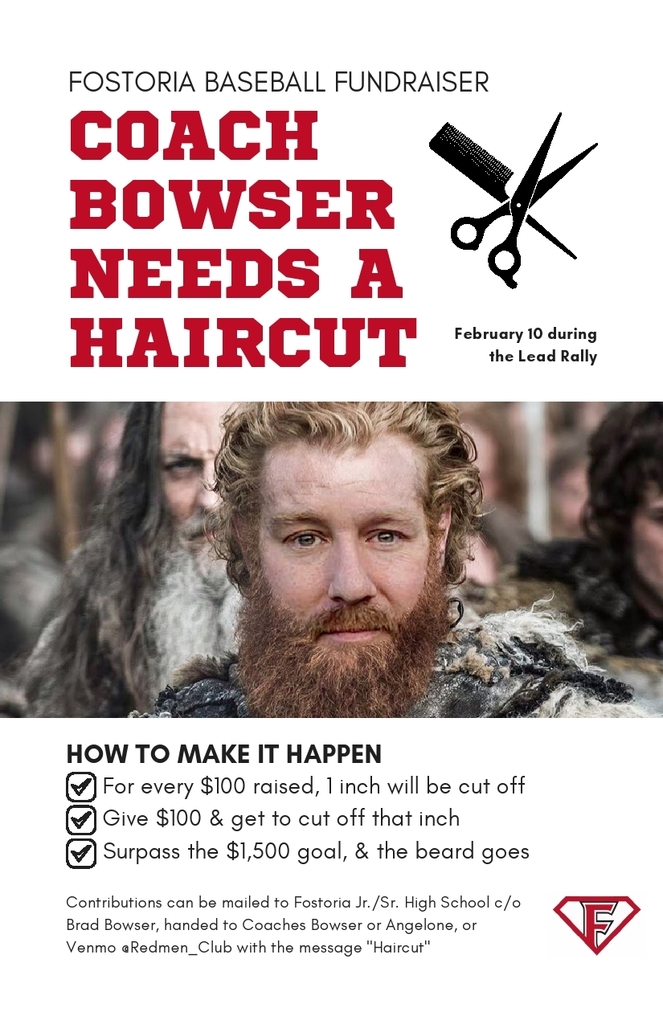 Come watch the Chuck Mason jr high tournament at FCS!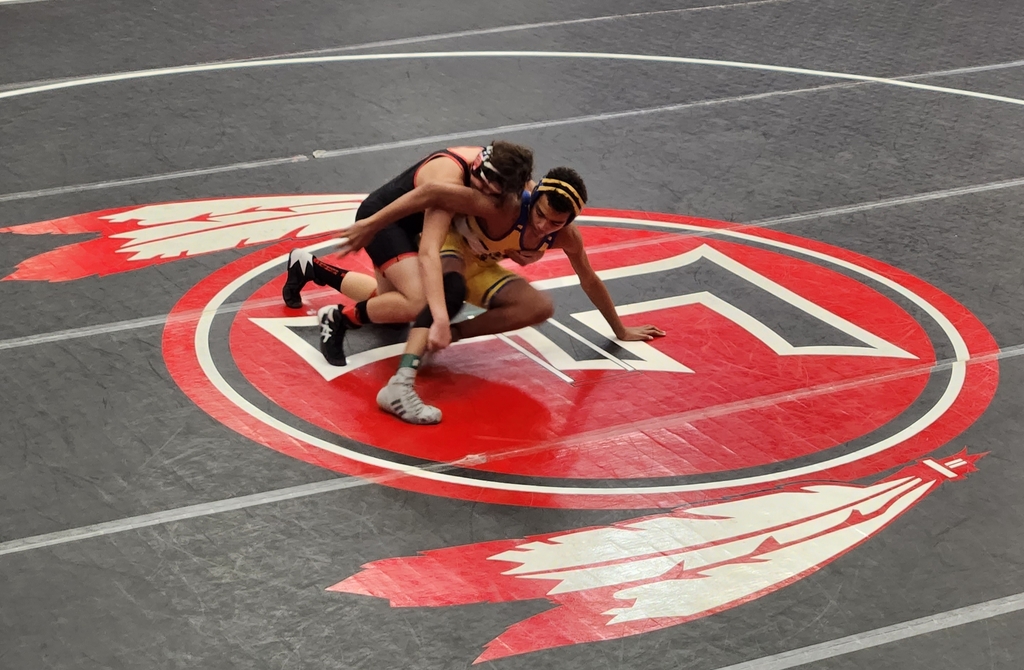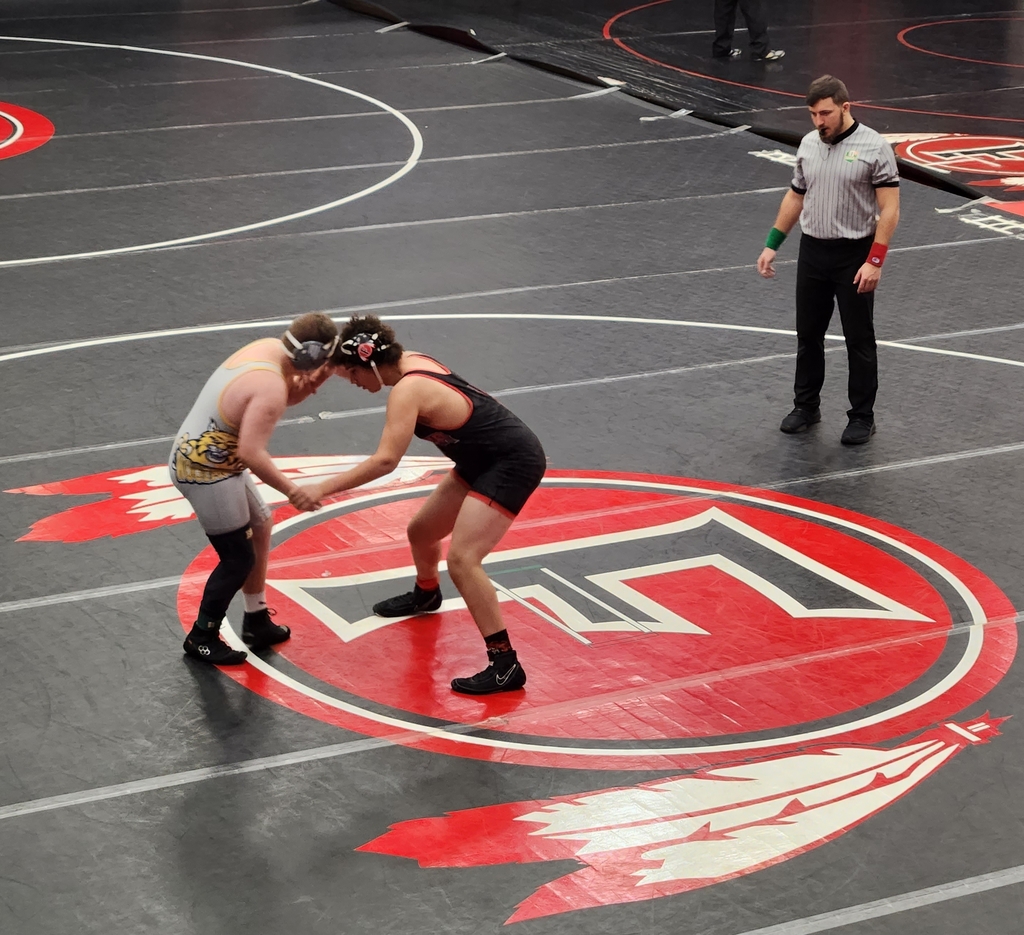 Fostoria, Your Lady Red Basketball team is doing extraordinary things this year!! Currently, 11-1, ranked #4 in the state of Ohio for Division 2. The team is chasing the record for all-time school wins as a team. Their Coach, Craig Mintz, has become #2 all-time in wins. Alycia Middlebrooks continues to break 3-point records and is now only a few threes away from setting the Career Record as a sophomore. Garyana Overton has now become #2 all-time in blocks, with many other records they are striving for. Their next home game on January 19th at 5:30 pm also happens to be game 1000! Please put it on your calendar. Join us to support this phenomenal group of young ladies and their coaches for their next home game and the program's 1000th game. If you want to see the Lady Red Record Book, you can see it here
https://bit.ly/LadyRedBasketballRecords
.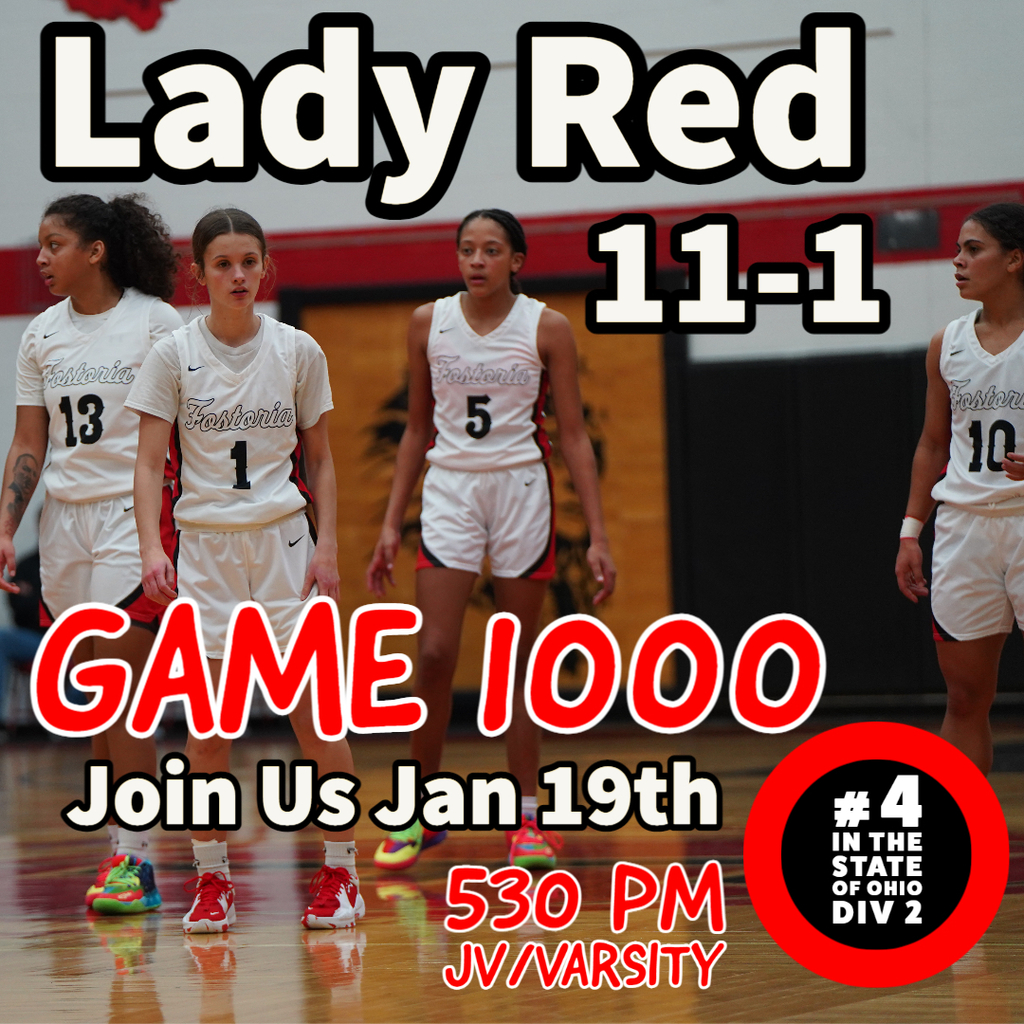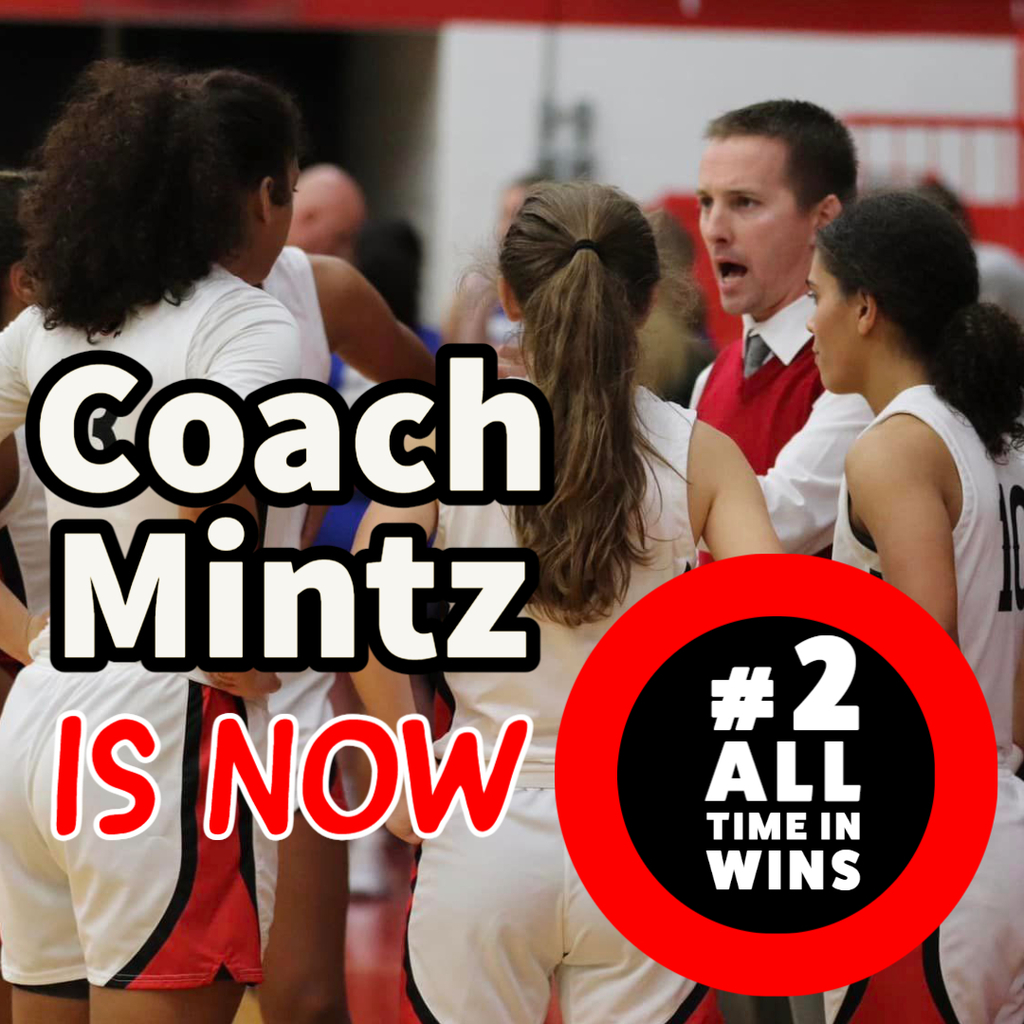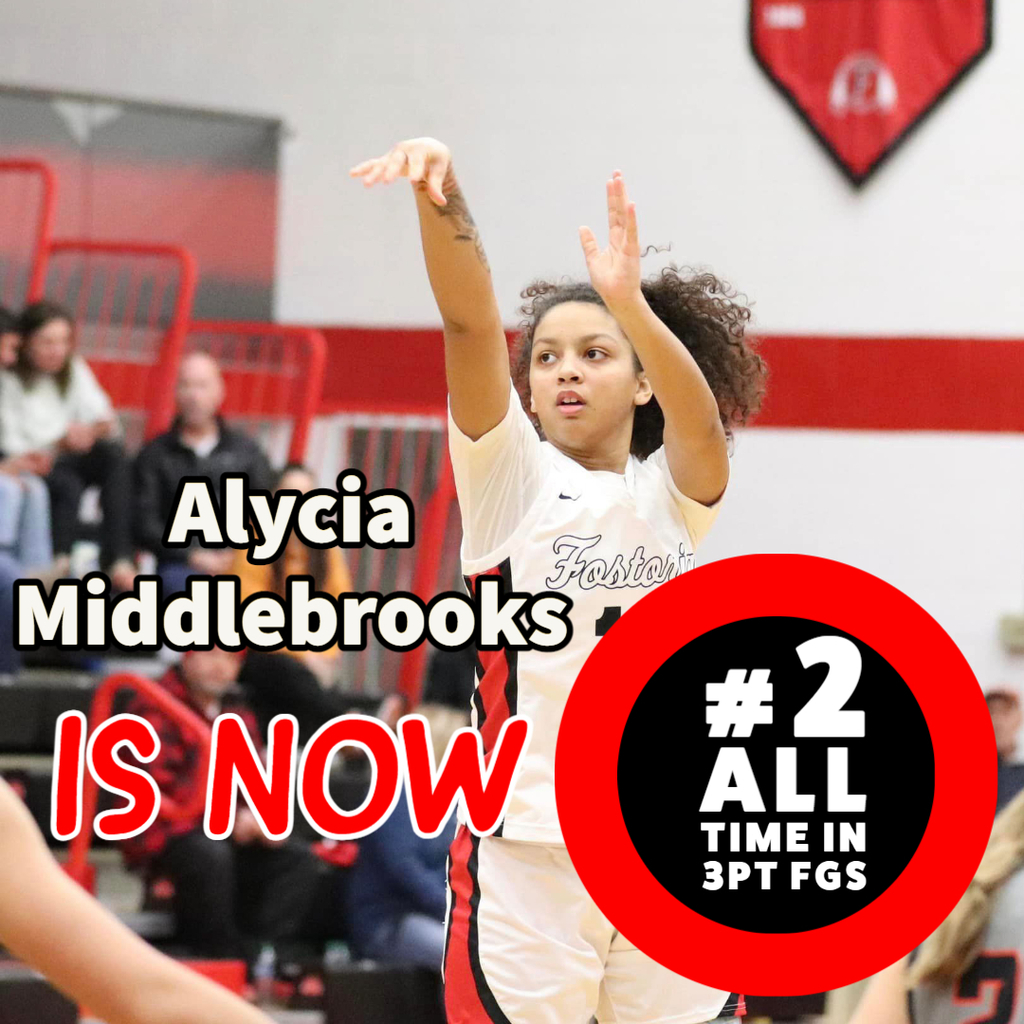 Fostoria Community, let's make this happen!!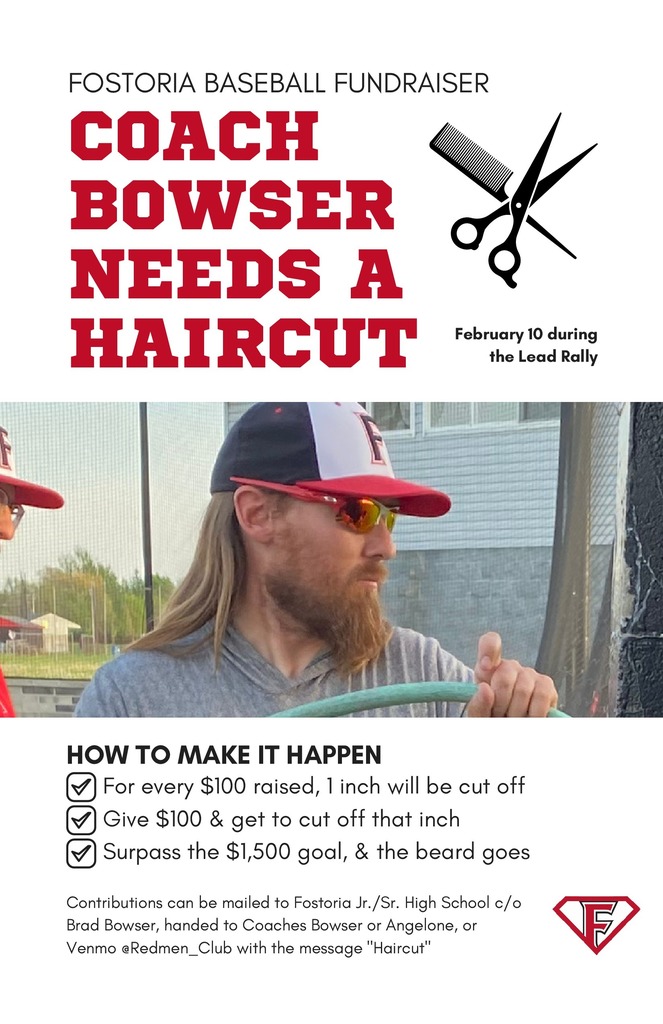 Open House for Vanguard and Sentinel is next Wednesday, January 18th. Please see the attached flyer for more information!
Our 7th and 8th grade girls basktball team took a trip to BGSU tonight to watch their women's basketball play Central Michigan!!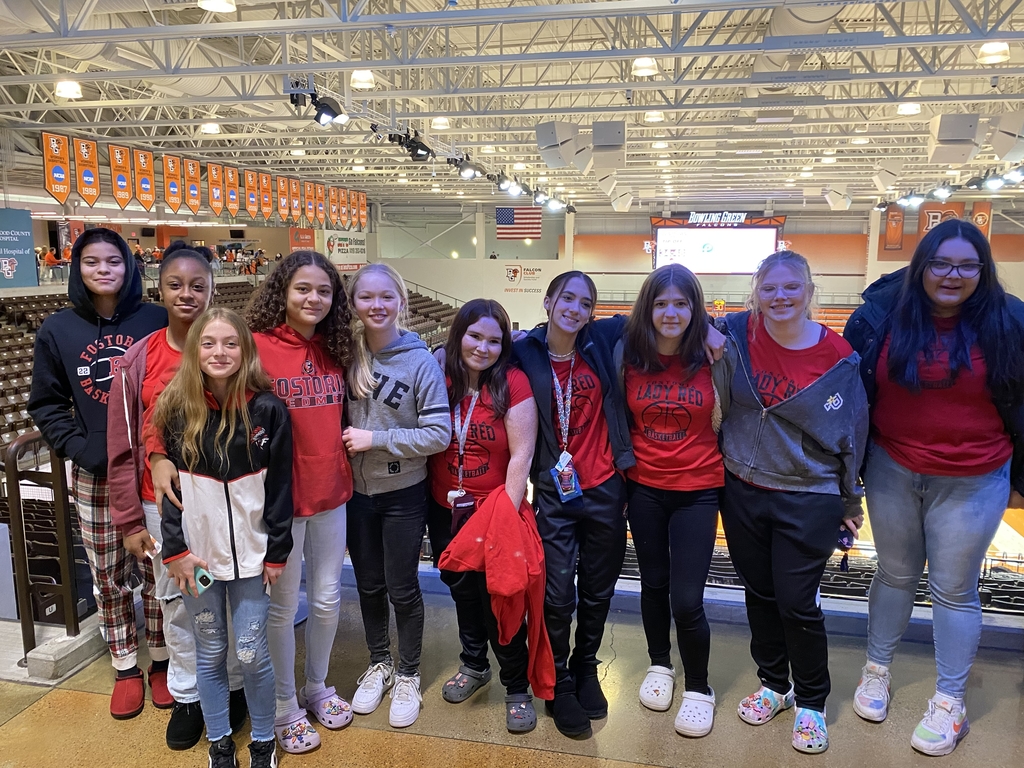 Pottery Perfection from Fremont visited FES today, showed our preschoolers how to paint gourds, and taught them a little about gourds.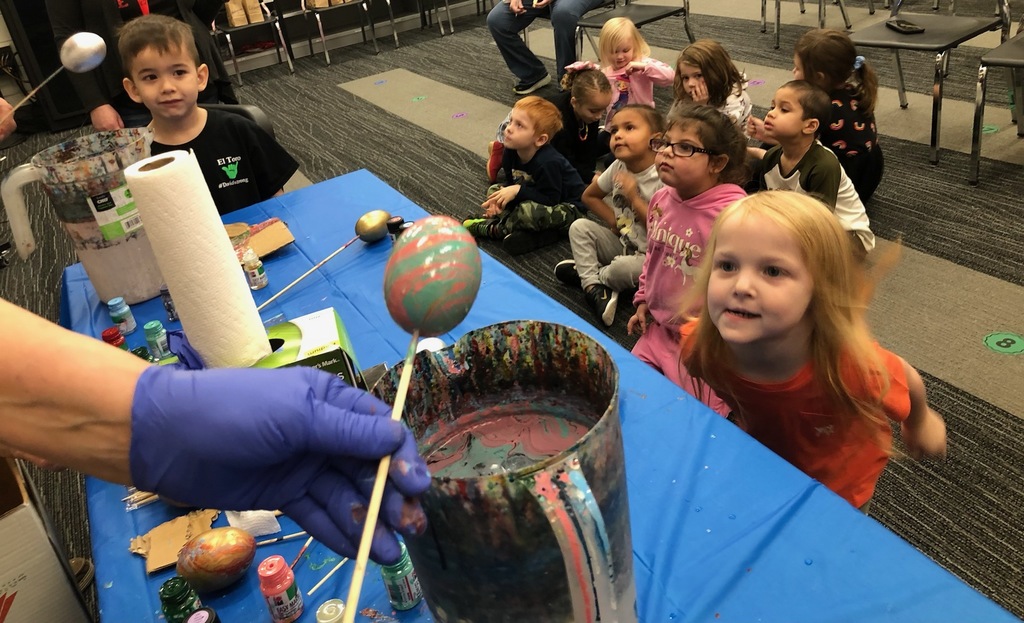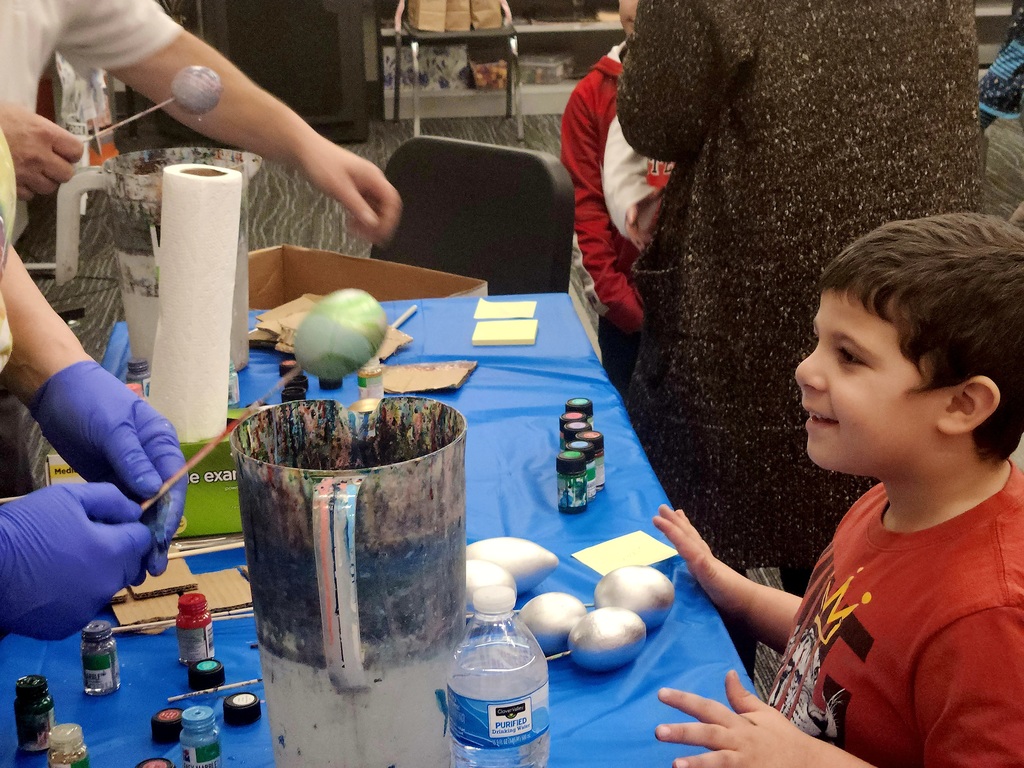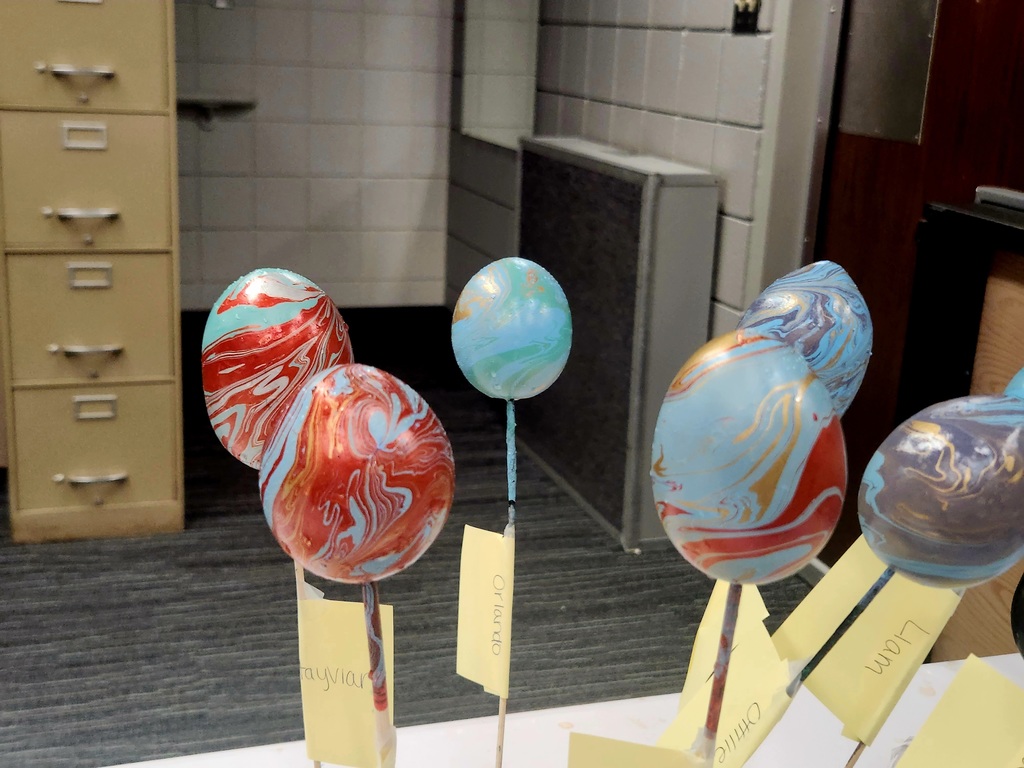 Science Club was "crawling" with fun yesterday!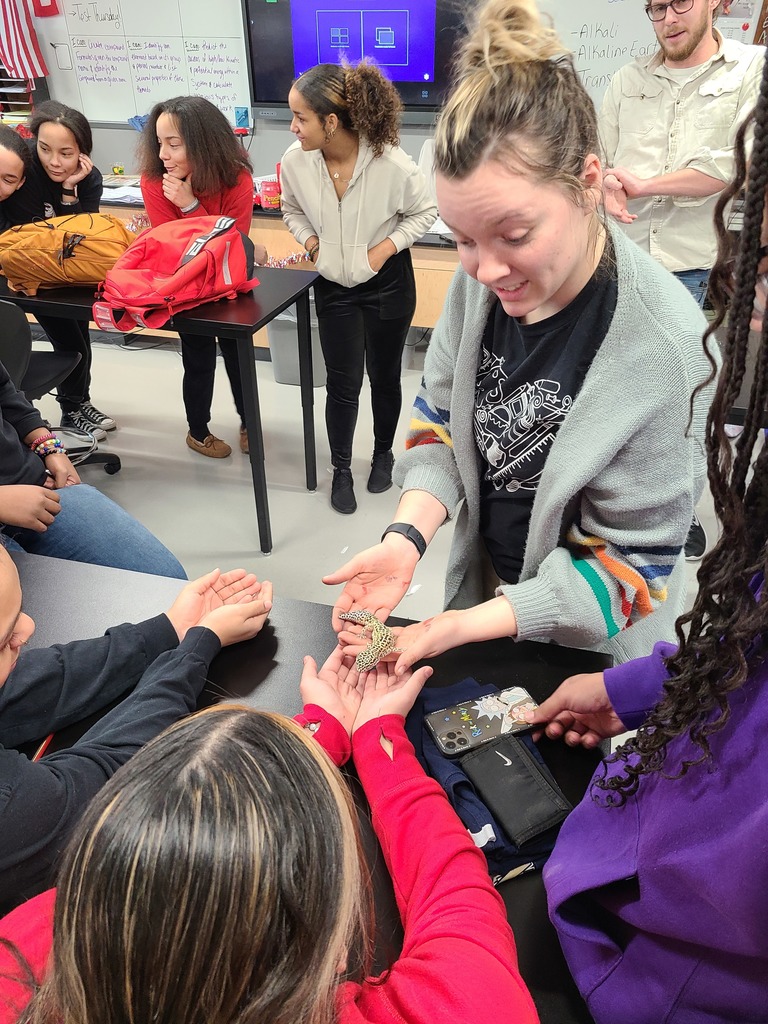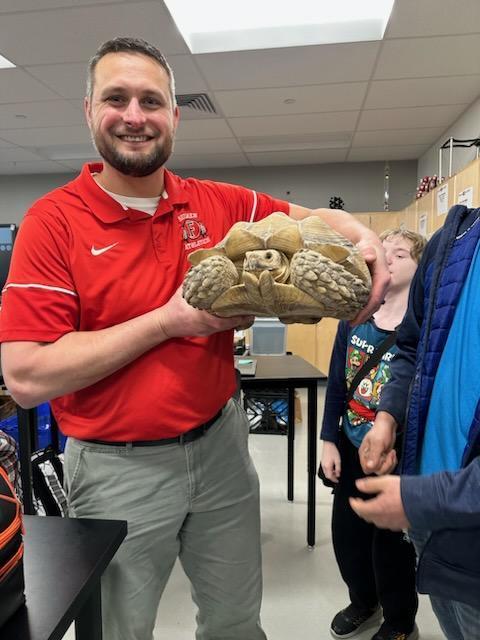 Congratulations to 5th grader Ar-Moni Jackson and 8th grader Royal Ferguson for earning the January Student Spotlight! We would also like to congratulate Band Director Steve Kauffman for receiving the January Staff Spotlight. To learn more, visit our new website:
https://www.fostoriaschools.org
!
Congratulations, Lady Red, on the win today vs. Cory-Rawson today. Their record is now 10-1!
Fostoria City Schools is now on Twitter! Follow us @FostoriaPride
Our most recent Lady Red Lifter of the Week is Lyrique Johnson. Lyrique is a sophomore and her favorite thing about strength training is getting stronger!! Keep working hard Lyrique!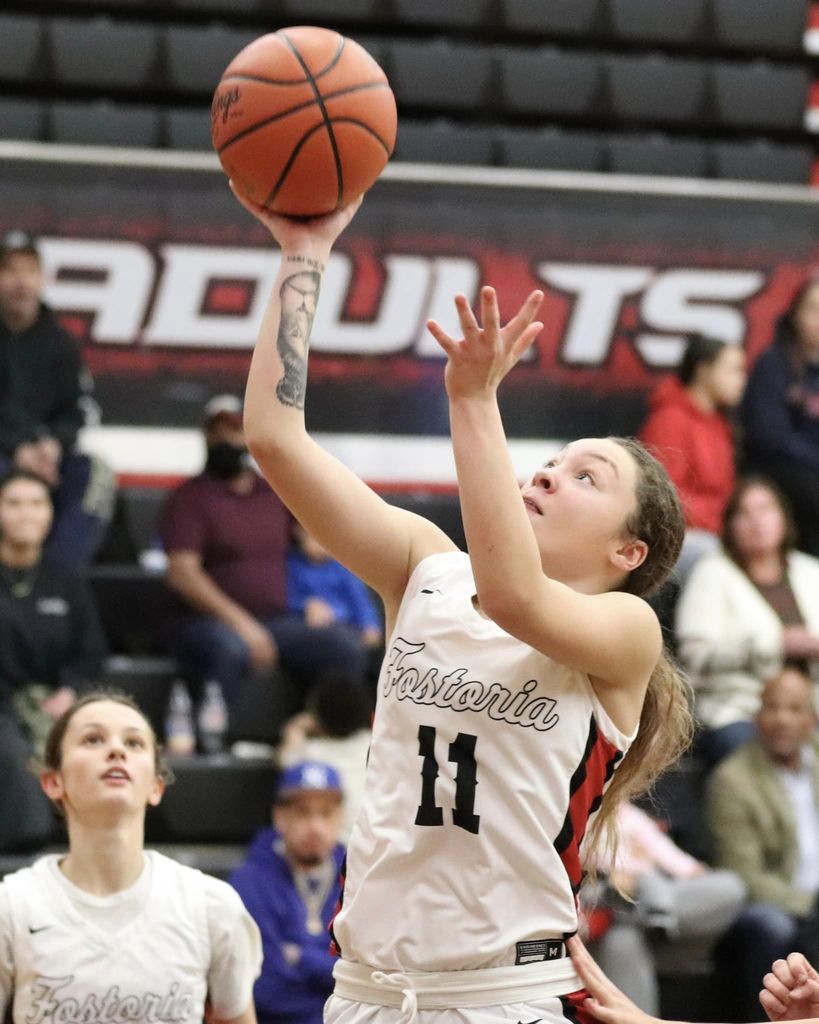 Our CCP Information Night is coming up on February 1st! If you have a student currently in grades 6-11 who is interested in taking college classes next year, please join us!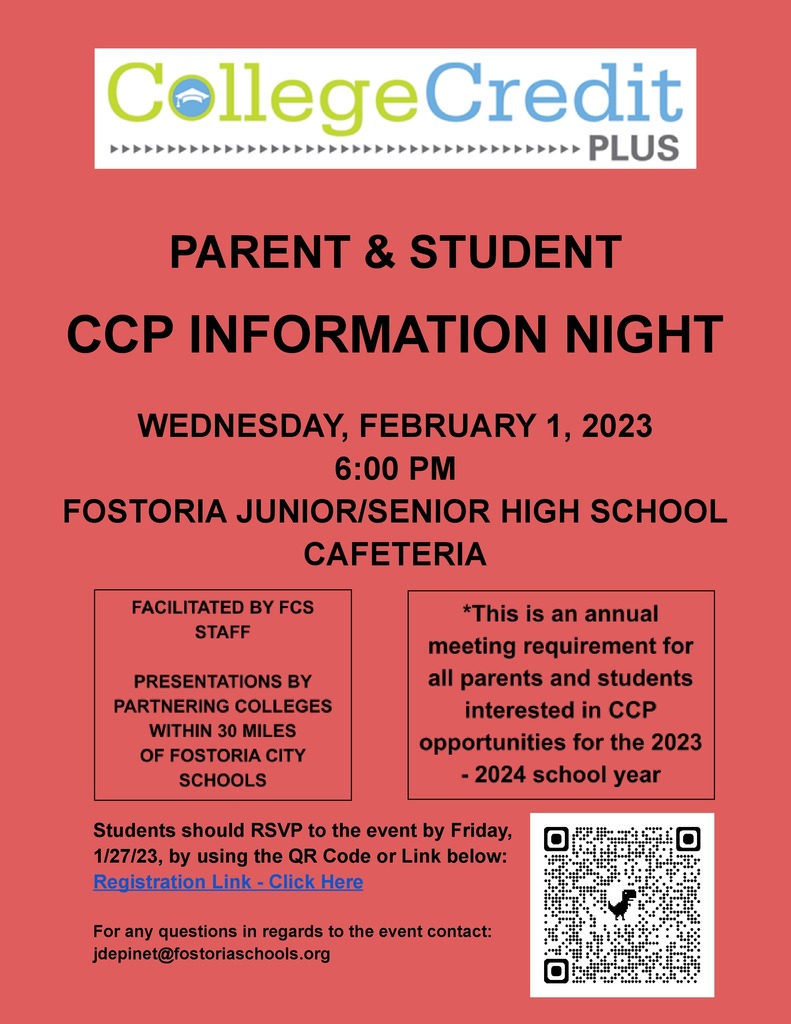 More information on Drug Free Clubs of America